In celebration of our new Flamingo lockets, I've put together some stunning picks to match from across Etsy.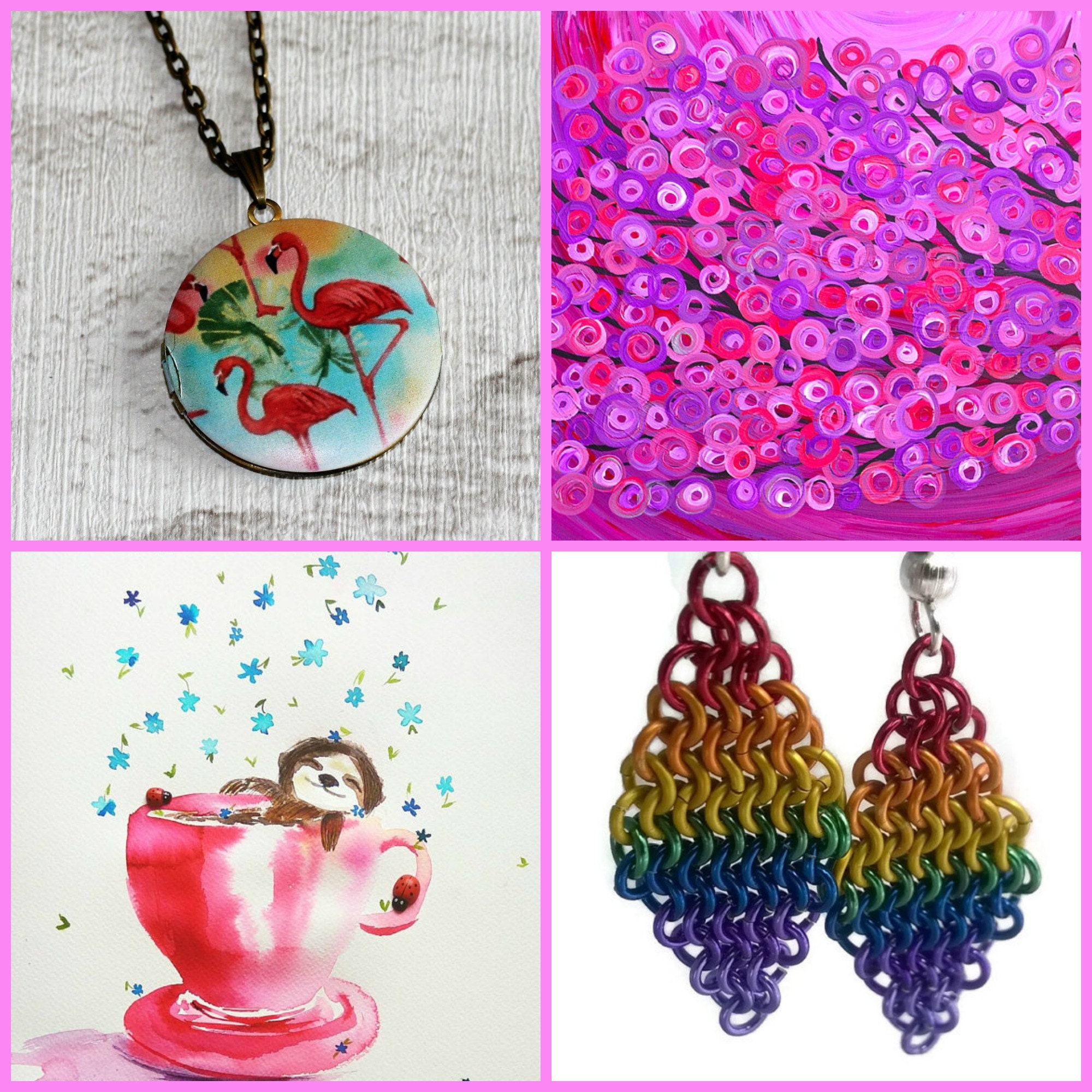 1. Flamingo Locket Necklace from Laura's Jewellery.
2. Pink Tree Canvas from LouiseMead.
3. Sloth in a Teacup from Orangerinka.
4. Rainbow Earrings from VictoriaSol.
I hope you love these picks as much as I do.