Finally, I feel like a legitimate small business owner, I have a dedicated workspace! 
After a trip to Ikea (and a return trip to get a fitting pack), I have two big shelves with boxes for storage and a desk attached for working. The set of drawers in the background are from a previous trip to Ikea.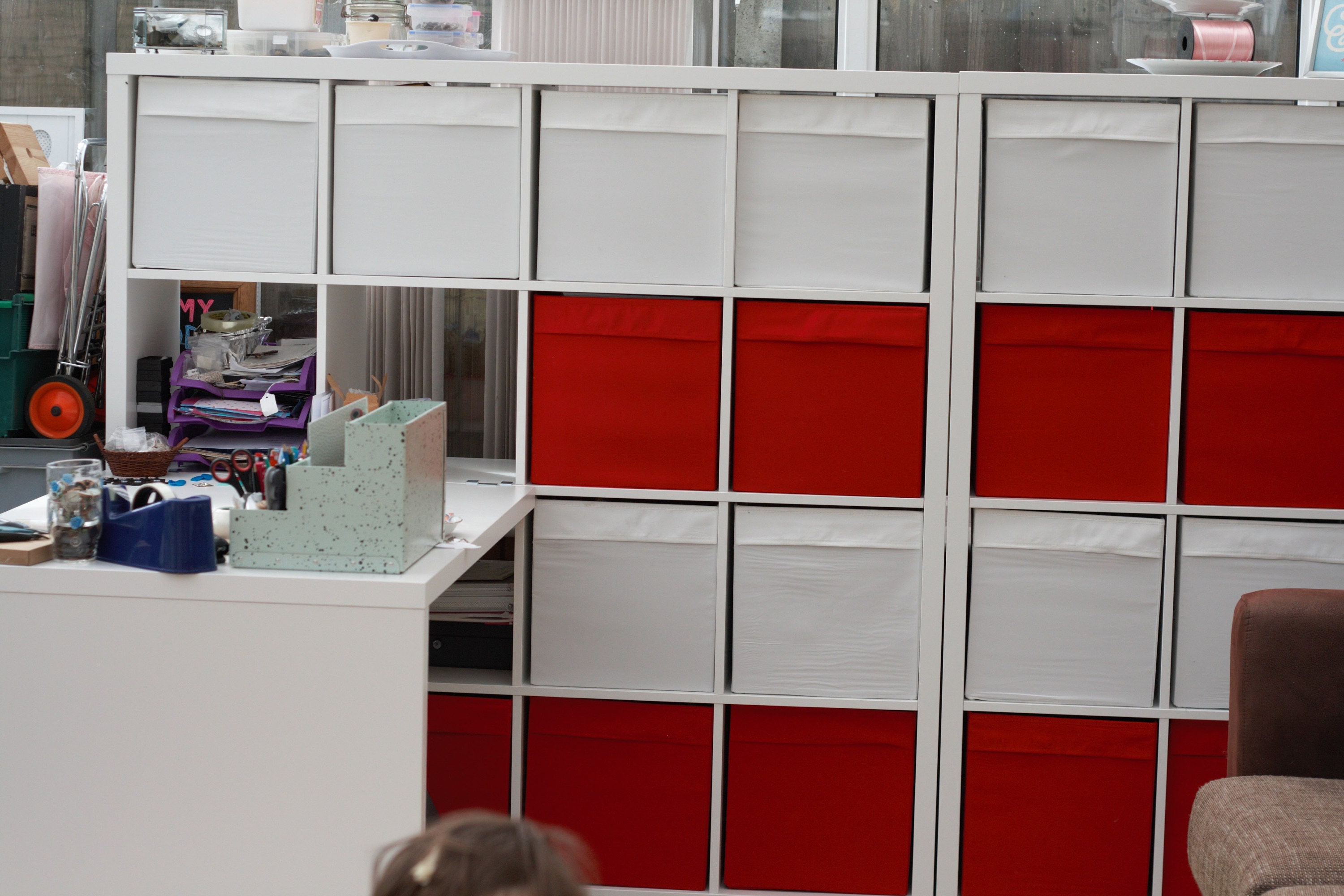 I'm set up in the conservatory at our house, and as the space is quite big, there's room for some seating space: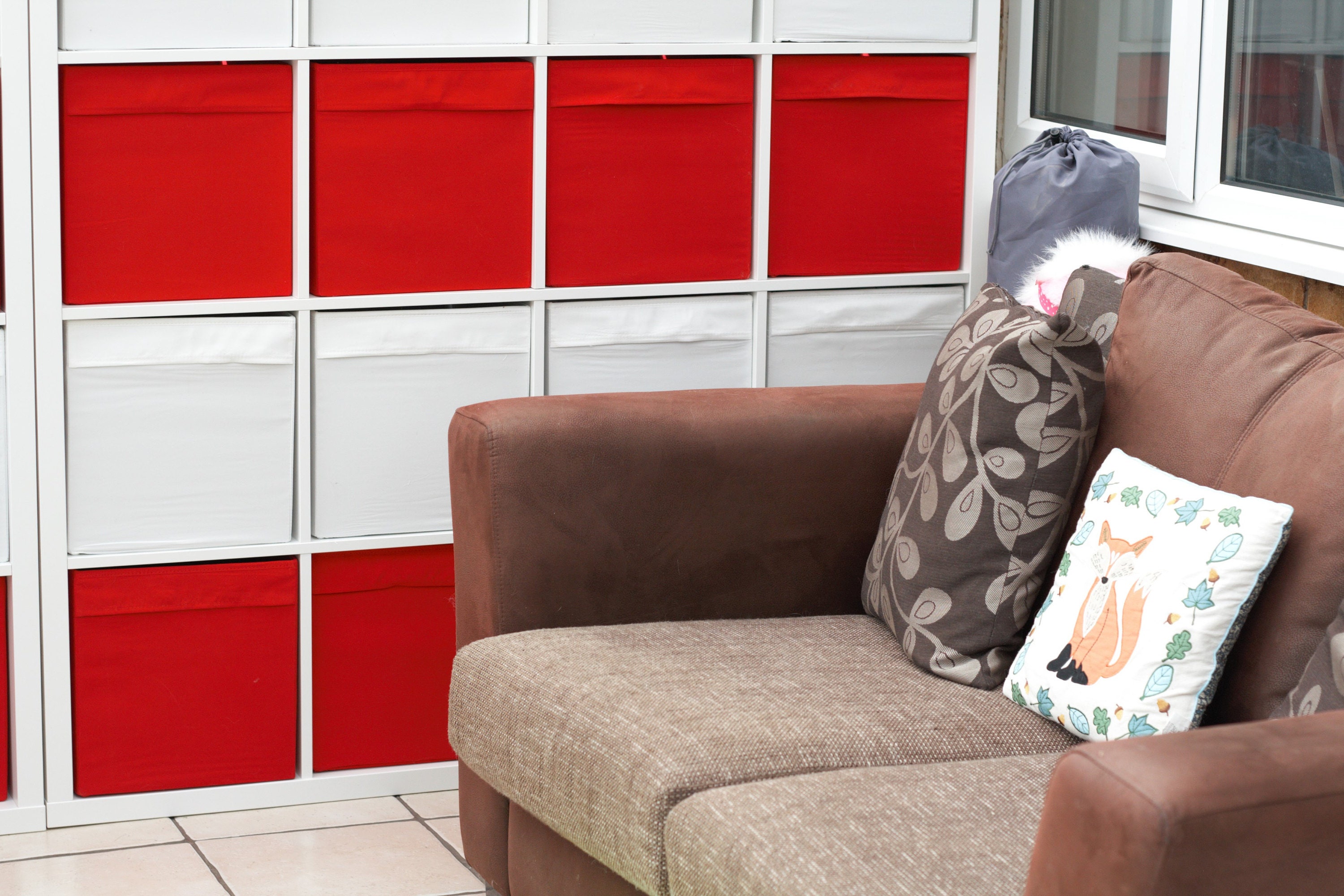 A space for my daughter to sit and draw and read books: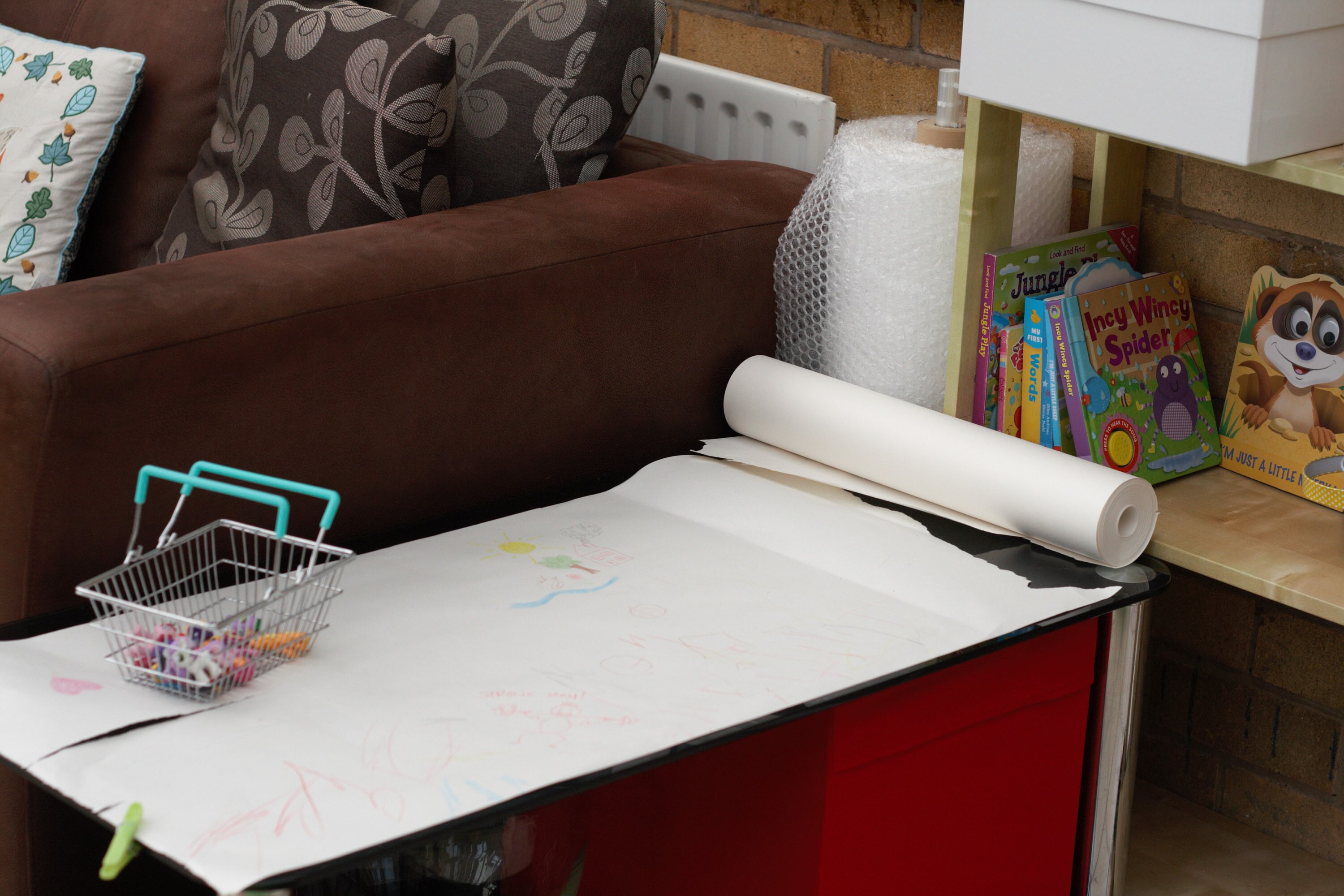 And of course, a space for our doggy, Ellie. She prefers to sit on the cool tiles, rather than in her bed when the sun is out: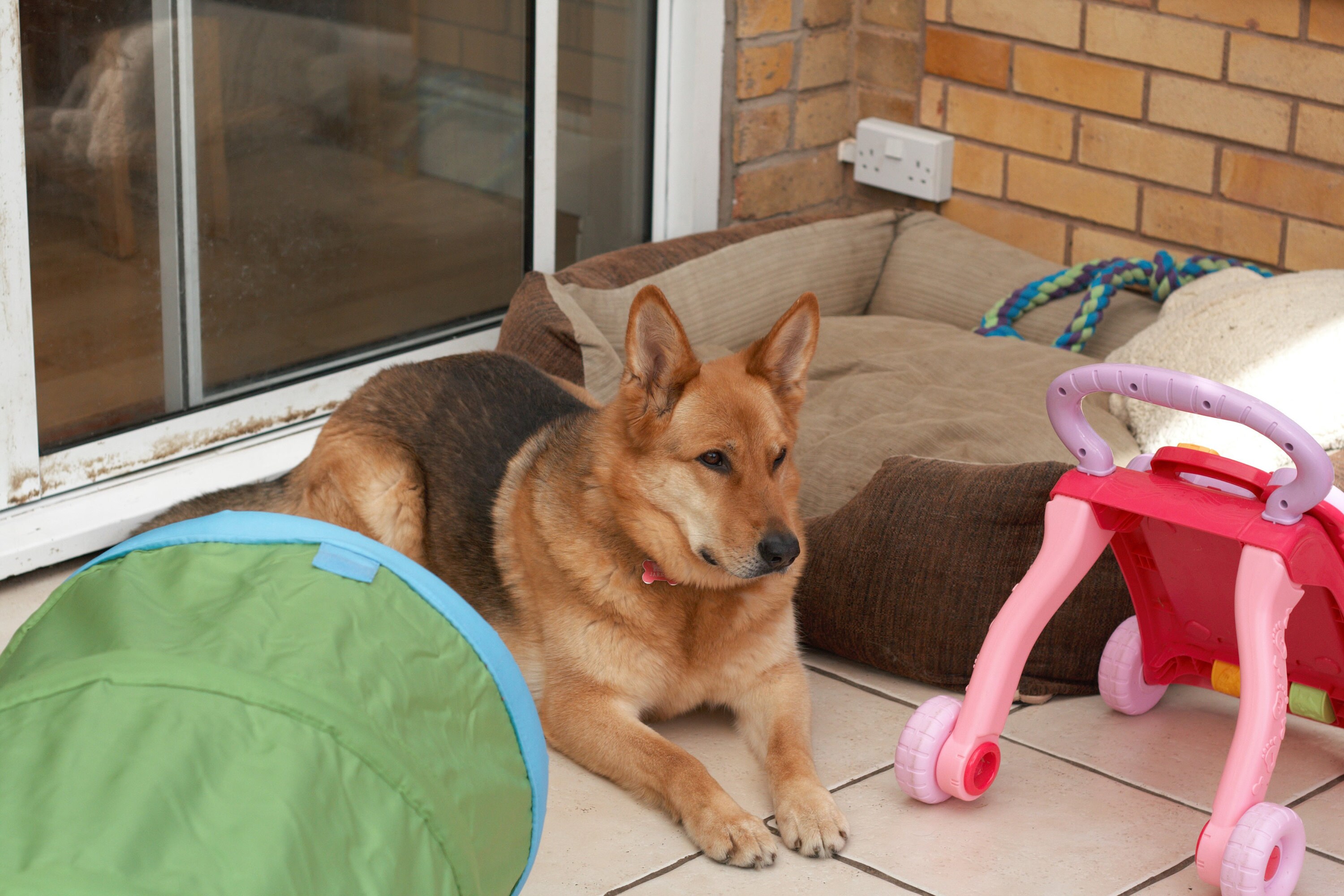 None of this would have been possible without my husband, who researched what would fit into the space, put it all together for me and helped to put all my crafting stuff away.
I love my new workspace (close up of my new desk):